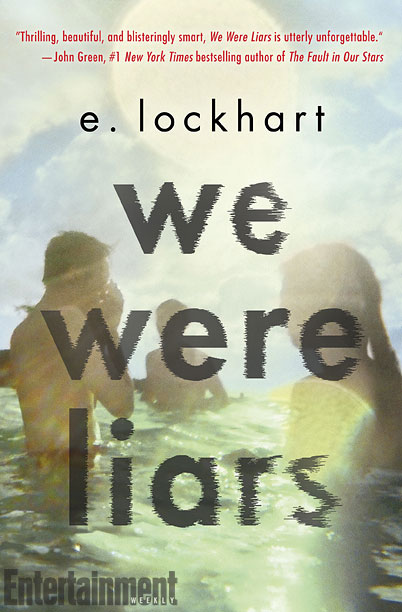 We Were Liars by E. Lockhart
The basis of the book:
A beautiful and distinguished family.
A private island.
A brilliant, damaged girl; a passionate, political boy.
A group of four friends—the Liars—whose friendship turns destructive.
A revolution. An accident. A secret.
Lies upon lies.
True love.
The truth.

We Were Liars is a modern, sophisticated suspense novel from National Book Award finalist and Printz Award honoree E. Lockhart.

Read it.
And if anyone asks you how it ends, just LIE.
(Borrowed from Goodreads.com)
My thoughts of the book:
Skip this book. I fell into the hype and wanted to experience for myself. I had such high, high hopes for this book. Sadly this turned out to be my first DNF of the year. The story had such promise but was poorly executed. It felt like a story of rich people and rich people problems. I got halfway through when I realized that I simply didn't care what happened. Not one bit. For those who loved this book and sing its praises, yay for you. This book just wasn't meant for everyone, mainly me.
I give this book 1 star out of 5.